Commercial Furniture
Custom Office Furniture in Dallas
High-End, Handcrafted Office Furniture
At Synergistic Furniture Design, we put the same amount of passion into every project, from the largest to the smallest. This means we are happy to take on larger custom furniture jobs for businesses and commercial clients. We are your source for beautifully-designed, handcrafted pieces of furniture for your office, restaurant, bar, or any other commercial space.
Synergistic Furniture Design was born from our passion for creating furniture that is truly unique, beautiful, and of the highest quality. Among our specialties are live edge and epoxy tables, and we also have a great deal of experience in designing custom industrial furniture. Whether you want a live edge epoxy desk as the centerpiece of your office, a series of custom tables and chairs for your business, or you have another vision in mind for your building's furniture design, we can help. Contact us today for custom commercial office furniture in Dallas.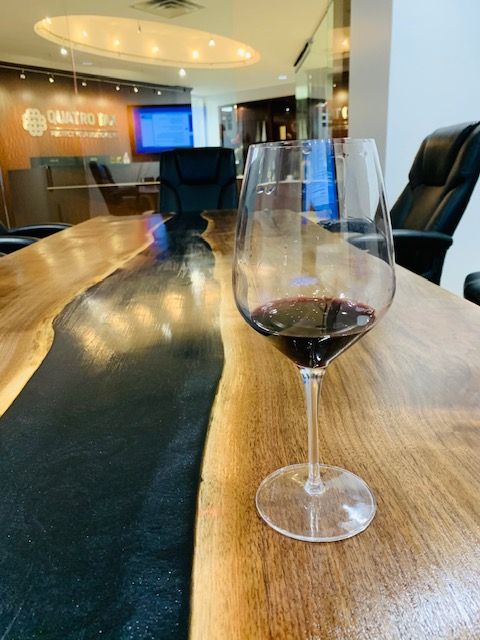 Choose Synergistic Furniture Design For:
The highest quality in hand-made furniture
Custom furniture for any business
Tables and other furniture in bulk sets
Craftsmanship backed by a one year guarantee
Unmatched quality, style, and class for your business

Custom Commercial Furniture Design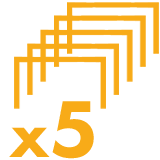 Custom Furniture in Bulk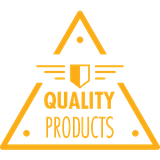 Quality Products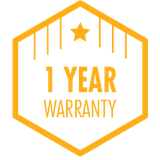 1 Year Warranty
Making An Impression
As a business owner, you have an opportunity to create a lasting impression and convey success with your interior design and furniture selections. Synergistic Furniture Design helps by designing pieces that are not only beautiful and extremely well-crafted, but functional and designed to work within your space. We put our passion into each piece to create a final product that communicates strength, refinement, and character.
If average, forgettable furniture is simply not good enough for your business, contact us today to see how we can help. We'll work with you to design truly exceptional furniture that creates a striking impression on everyone who enters your doors.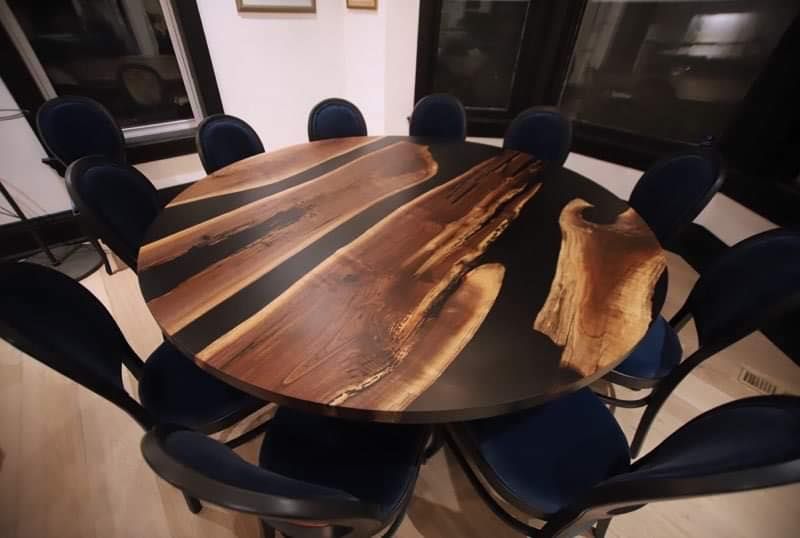 Live Edge and Epoxy Tables
Synergistic Furniture Design's custom tables are among our most popular products. We specialize in wood and epoxy tables available in a wide range of sizes, shapes, and colors. Also known as river tables due to their appearance inspired by natural water features, they are a striking modern design option for any office or business.
We also frequently create live edge tables — tables that utilize the unique, natural edges of the piece of wood, rather than an artificially straightened edge. Each live edge epoxy table is a one-of-a-kind creation, combining the random and unique beauty of each individual piece of wood with our epoxy craftsmanship, for a final product that is long-lasting, durable, and beautiful. Get in touch to tell us about your design visions, and we can create a stunning table you won't find anywhere else.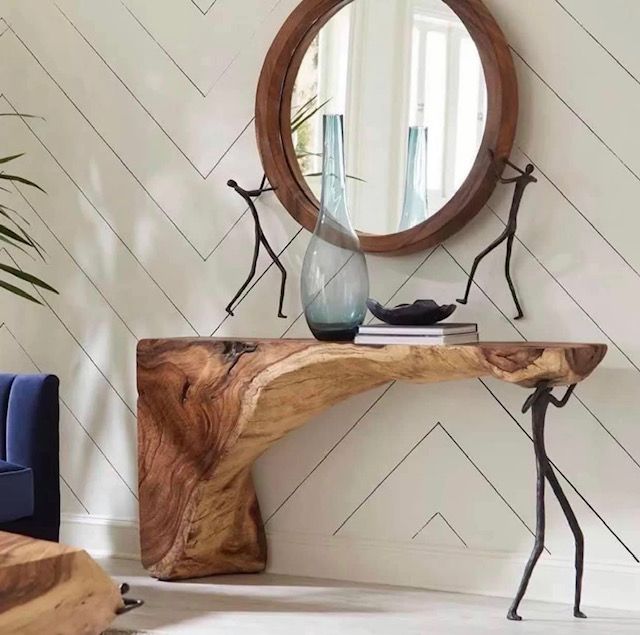 Custom Furniture
Our expertise in custom furniture design goes beyond live edge and epoxy tables. Synergistic Furniture Design is also able to take on a wide variety of industrial furniture design projects. Industrial design, marked by its appealing aesthetic of natural woods and exposed metals, and its overall quality of warmth and comfort, is one of our areas of design focus. Industrial design is compatible with a wide range of interior design styles, and the right industrial furniture can become an excellent statement piece in your business.
We can craft industrial tables, desks, chairs, barstools, and many other pieces to meet your commercial furnishing needs. We combine elements of carpentry and metal fabrication to create one-of-a-kind industrial furniture that will be sure to set your business apart and make an impression. Visit our gallery to see examples of past projects, and get in touch to tell us how we can help.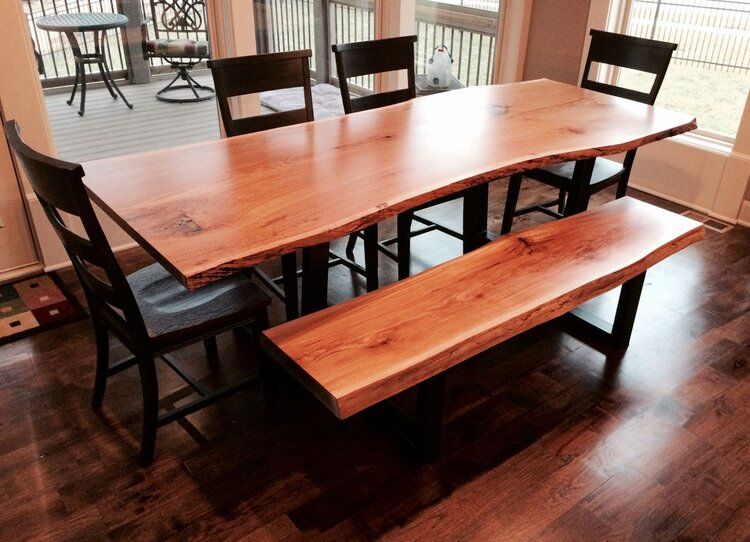 Residential Furniture Design
Of course, your home deserves beautiful custom furniture as well. Synergistic Furniture Design also provides residential furniture design services, so you can bring the beauty of epoxy tables, industrial design, and our other specialties to your home. Contact us today or visit our residential furniture page to learn more about our home furniture services.
Contact Synergistic Furniture Design To Get Started
Synergistic Furniture Design is a local Dallas business committed to providing the very best in commercial furniture design. We'll work with you to create furniture that is unique, beautiful, functional, and extremely well made. We also make it easy to buy furniture for your business in bulk, making it possible to get the full amount you need with a level of detail that doesn't fade across a larger project. Contact us today for commercial office furniture and other custom furniture in Dallas.